Issuing Company: Nestle
Country of Issue: Uruguay
Year of Issue: 1929
Color/B&W: B&W
Number of Cards in Set:
Card Size:
Issued as insert with what product: Chocolates
Notes: Checklist Incomplete. This set appears to be the related to the Nestle Film Stars (Argentina-B&W). Not enough cards studied to know the exact relationship.
There are at least five different Nestle Film Stars (Uruguay-B&W) sets as follows:
A set
B set
C set
E set
Numbered only with no set letter
The A, B, and E sets have the set letter on the front and back, while the C set has the set letter on the back only. I haven't seen a set with the letter D, so it is possible that there may be a D set also.
Each of the sets contains 50 cards.
Date info: Movies listed on cards from the C and E set were released in 1928, so this set must have been issued around that time. I'm placing a date of 1929 on this set as Uruguay probably got the films a little later.
Thanks to Mike Davies for help with this checklist.
---
A Set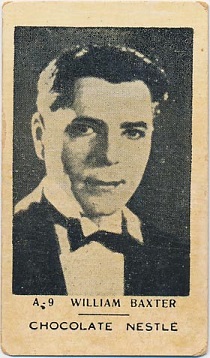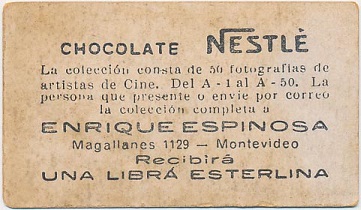 A-8. Lon Chaney
A-9. William Baxter
A-11. Percy Marmont
A-21. Monte Blue
A-23. Jack Hoxie
A-26. Mary Pickford
A-41. Vilma Banky
A-48. Douglas Fairbanks


B Set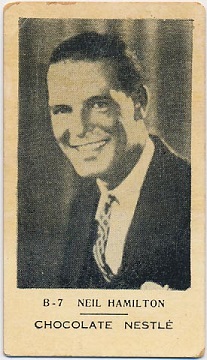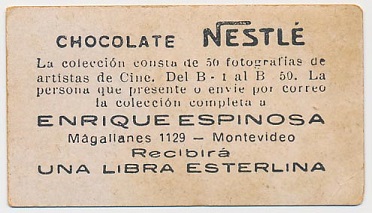 B-7. Neil Hamilton
B-10. Douglad McLean
B-25. William Haines
B-26. Sally O'Neil
B-31. George K. Arthur
B-42. Rodolfo Valentino - Vilma Banky


C Set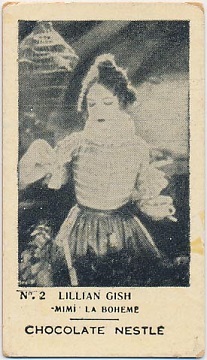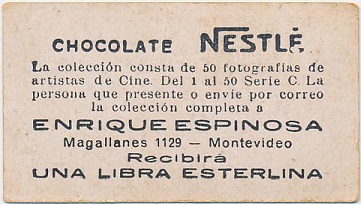 1. Gloria Swanson y A. Perello de Segurola
2. Lillian Gish "Mimi La Boheme"


E Set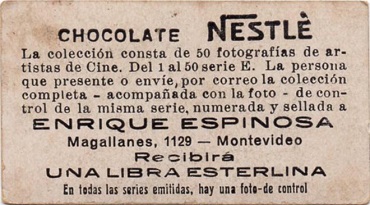 10. William Haines y Joan Crawford en "Uniformes de Gala"
14. Norma Shearer en "Juventud de Principe"
20. Lily Damita y R. Colman
21. Wallace Beery
25. Balter Byron en "El Despertar del Amor"
27. Fay Wray
36. Joan Crawford y John Mack Brown en "Hijas que Bailan"


Numbered only with no set letter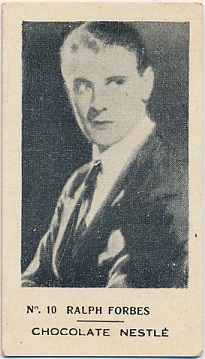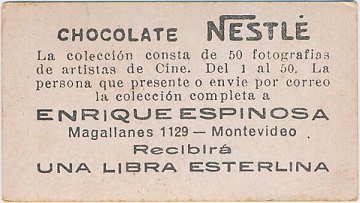 10. Ralph Forbes


---
Misc N-S Sales List
Misc N-S Checklists | Movie Card Website Front Page